As a new year and new decade looms, I'm reflecting back on the writing and publication success I've experienced. I still can't quite believe that my childhood dreams came true this past decade! As you can see from the photo below, I've been dreaming of being a writer for a long time … check out that dreadful handmade Word Art cover in Papyrus font on my self-bound "first" book. Pretty sure my mom brought me to Staples to have that bound. In 2016, I became a published author. Now, I have two books of poetry, Crumb-sized: Poems and On that one-way trip to Mars. And I'm working on more books! So, stay tuned.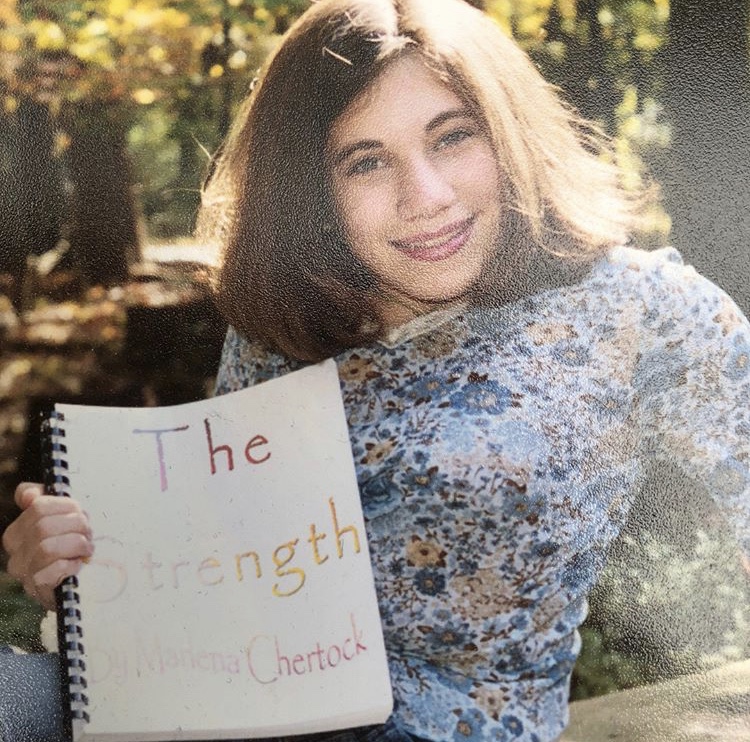 In 2019, I've had a quieter year for creative writing publications. This is mostly as a result of focusing on writing and revising a short story collection focused on climate change. Sometimes, some years, different aspects of writing take the front seat. And that's all part of the process.
Below are the creative writing pieces I've had published in 2019:
I'm grateful that the Little Patuxent Review continues to be a home for my work. It was one of the first literary magazines to accept a poem of mine for publication, back in 2014. This year, guest editor Anthony Moll solicited me for their Winter issue — the first time I've been solicited for my writing. And I've got such a writing crush on Paper Darts — its staff is full of rad women writers and editors, and they publish such fun, eerie lit.
For my day job at World Resources Institute, part of my role is writing and editing blogs. These stories range from interviews with Goldman Prize winners to explainer pieces on complex topics like tracking climate adaptation spending or responding to Day Zero equitably. I also freelance articles for Electrical Contractor Magazine, which I've been doing now for seven years (time really flies!). I interned with the magazine back when I was still in undergrad and have written stories on renewable energy ever since.
Below are the articles I've had published in 2019:
This year, I served as an interim editor for Split This Rock's Poem of the Week, helped plan and put on OutWrite 2019, attended and participated in several panels at AWP 2019, was invited to be a featured reader at reading series and open mics, participated in AWP's Writer to Writer Mentorship Program as a poetry mentor (you can read more about that in a recent blog post), tabled at DC Art Book Fair #3, and attended many Split This Rock writing workshops. I met new writer friends, read great books, and found new projects to focus on.
Here's to 2020 and a new decade — along with all the writing, revising, rejection, and hopefully publication success that comes with it! We've got this, writers. Let's keep writing and submitting, because the world needs your voice.
Happy New Year,
from Marlena