I'm so excited to be speaking on a panel at AWP again! Next year, at AWP 2022, I'll be joining Crip Time in Pandemic Times (view PDF), with these other talented disabled writers — Emily Rose Cole, Ellen Samuels, Travis Chi Wing Lau, and Kay Ulanday Barrett. AWP 2022 will be held March 23-26. My panel will be held virtually on March 25 at 12:10 p.m.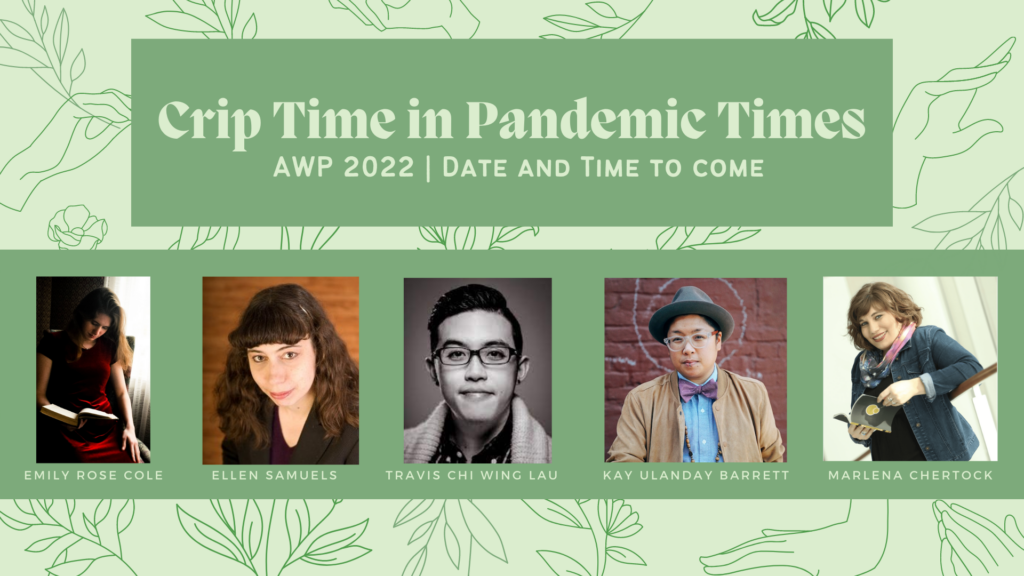 Here's more details about the panel: As we emerge into a new stage of the COVID-19 pandemic, conversations continue about how time felt different this past year. A key part of those conversations has been the concept of "crip time," a disability community term that entered the mainstream this year. Crip time offers both liberation from rigid time schedules and constriction within the limits of disabled bodies and minds. These five disabled authors will speak to the reality of crip time in pandemic times.
This panel will be held virtually, due to the ongoing pandemic. Stay tuned for the date and time.
View the full AWP 2022 schedule here.