Marlena Chertock is a digital storyteller and poet.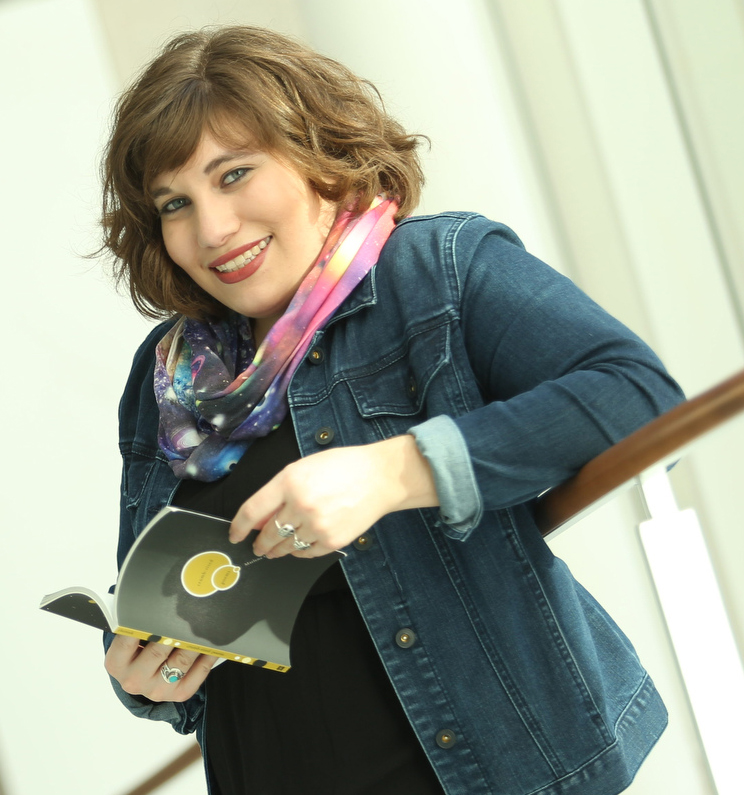 Marlena has two books of poetry, Crumb-sized: Poems (Unnamed Press) and On that one-way trip to Mars (Bottlecap Press). She writes about growing up with a rare skeletal dysplasia, chronic pain, accessibility, science fiction, intersectionality and identity, queerness, and how climate change impacts disabled people and other vulnerable communities (especially when climate action plans don't include them). She is an advocate for human rights — including disabled, LGBTQ+, people of color, immigrants and refugees, neurodivergent, incarcerated, and other marginalized folks.
She regularly moderates panels at literary conferences, participates in podcast interviews, facilitates writing workshops, and performs poetry at open mics and reading series. She serves on the board of Split This Rock, a nonprofit that cultivates and celebrates poetry that bears witness to injustice and provokes social change. Previously, she was a Co-Chair of OutWrite, Washington, D.C.'s annual LGBTQ literary festival, and a 2020 Pushcart Prize nominee. Her poetry and prose has appeared in Breath & Shadow, The Deaf Poets Society, Paper Darts, Rogue Agent, Wordgathering, and more.
Marlena is the Communications Manager for the Water Program at World Resources Institute. In this role, she manages communications strategy for projects on water security, corporate water stewardship, nature-based solutions, urban water resilience in Africa, and WRI's Aqueduct data platform. She translates technical jargon into messages that can be understood by a variety of audiences, especially the general public, edits blogs, produces monthly newsletters, organizes and promotes events, oversees videographers, and coordinates with external communications partners and colleagues across WRI's global network.
Marlena writes articles for Electrical Contractor Magazine, covering topics such as the power crisis in Puerto Rico after Hurricane Maria and how to ensure safe construction sites during COVID-19. Her articles have appeared in The Washington Post, Marketplace, Electrical Contractor Magazine, News21, WTOP, and more.
She is always open for collaborating, meeting writers of all sorts, and geeking out over space and books.
---
INTERVIEWS
This Maryland Alum's Poetry is an Out-of-body Experience
An interview with Marlena Chertock, sci-poet extraordinaire
Interview with Poet and Editor Marlena Chertock