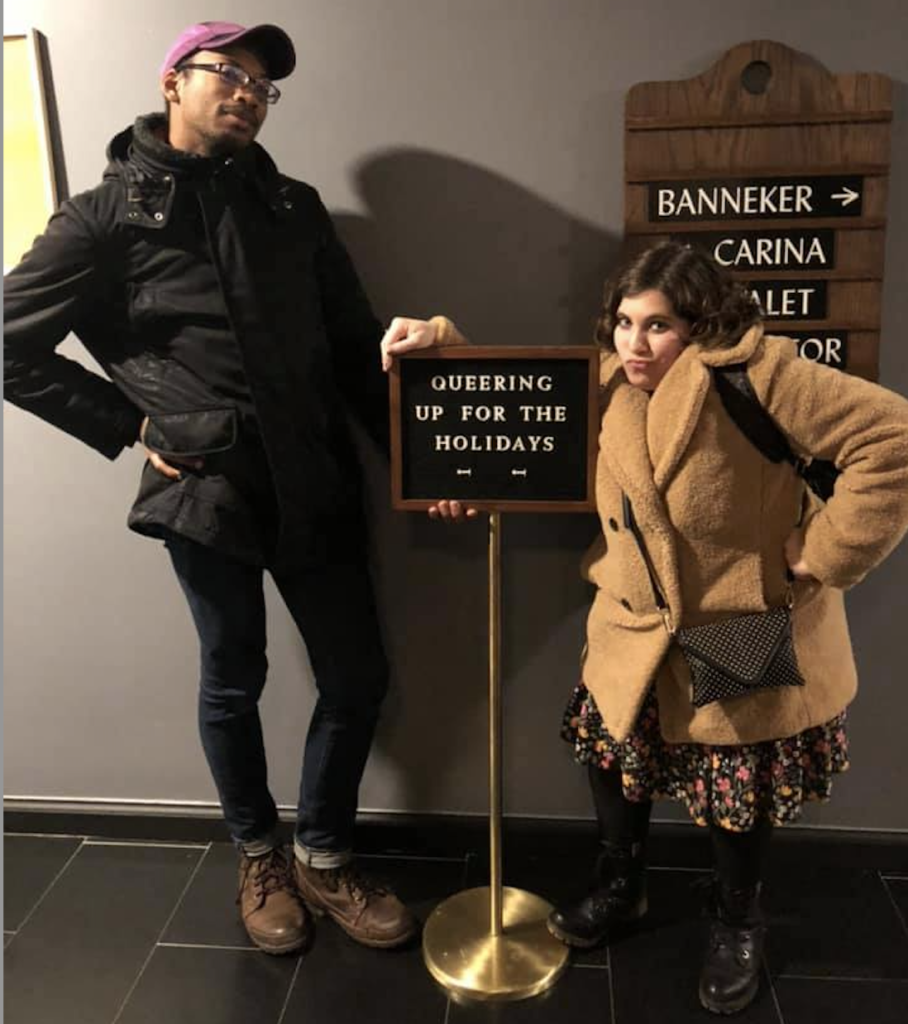 After this year's festival, coming up this weekend, I'm stepping down as Co-Chair of OutWrite, along with Malik Thompson. It's been an incredible five years being a part of Washington, D.C.'s only LGBTQ+ literary festival — first as a participant, then on the planning committee where former-Chair dave ring asked me to take on the leadership position as he stepped down, to leading OutWrite for two years with my friend and local poet Malik.
I plan to stay connected to this intimate, essential space. But after organizing three festivals during a pandemic, and with the position becoming a paid role with the DC Center for the LGBT Community, it was the right time for me to step back.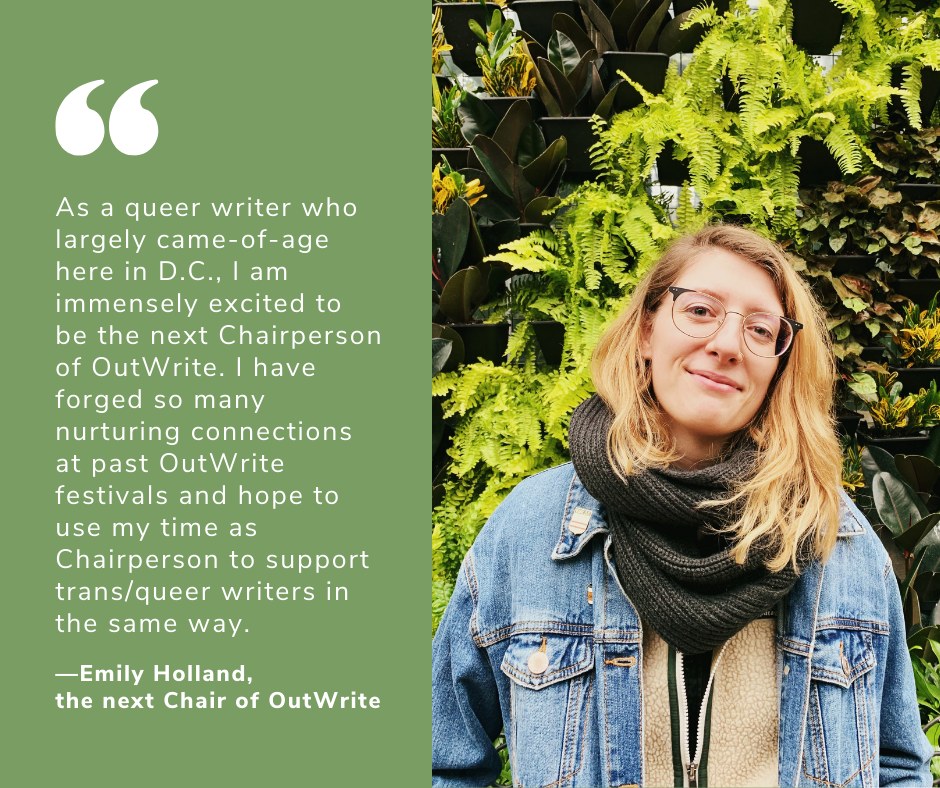 While it's bittersweet and feels like the end of an era, I'm excited to welcome Emily Holland into the role of Chair! They're an incredibly talented poet and organizer, with a deep connection to the DMV literary community. Can't wait to see what she does next with OutWrite!
I'm so grateful to have had this opportunity with OutWrite. Little Marlena would have never thought it possible that she'd one day run an LGBTQ+ literary festival! Imposter syndrome is real, and I'm so often hard on myself (as many of us are), but I want to remember this for the future. I want to savor how it felt.
Here's my first live TV interview, on ABC7!
OutWrite has given me so much over these years. It's where I grew more into my sexuality, explored queerness through writing, moderated panel discussions, read my own work, and listened and learned as folks of all backgrounds and identities shared their experiences and writing. OutWrite is where I learned how to organize, manage, and promote events, especially community and arts events. Over these past two years as leaders of the festival, Malik and I have worked to increase OutWrite's accessibility — this year, we're aiming to have an ASL interpreter for every event — and we're always learning how to do better.
Thank you to dave for offering the role to me; to Malik — what a wild ride, couldn't have done it without you; to Kimberley, the Executive Director of the DC Center for the LGBT Community, who bends over backwards to make sure Malik and I have what we need; to Justin for all the tech support; to all the volunteers (including John Copenhaver, dave ring, Derrick Johnson, and others); to our interns past and present; to our journal editors and contributors past and present; to the interpreters; and last but not least, to all of the readers, panelists, moderators, and attendees of OutWrite — you are the reason we hold this festival and you deserve all the celebration and uplifting and promotion in the world!
Speaking of authors and writers, I'm immensely proud of the 70 LGBTQ+ authors participating in OutWrite 2022, happening this weekend, August 5-7! Make sure to check out the festival schedule, register for events (all free), and support the authors by buying their books and reading their work!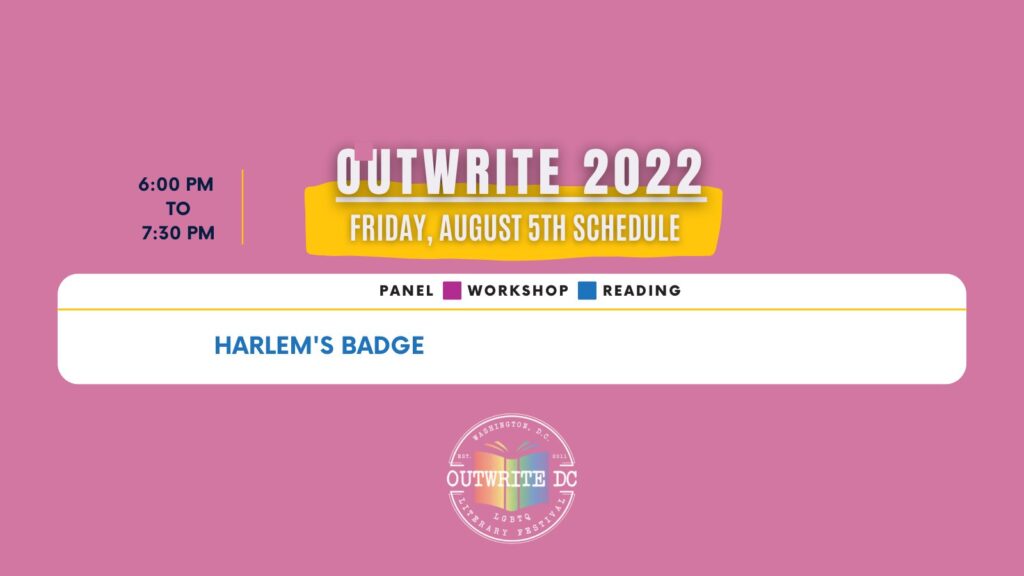 See you this weekend!