"Sometimes all you need is someone to assure you that you're a writer, and then you start to believe it, you start to live it."
This fall, I was invited to serve as a poetry mentor for an emerging writer through AWP's Writer to Writer Mentorship Program. The mentorship program matches emerging writers and published authors for a three-month period. Mentors and mentees have conversations on topics like craft, revision, publishing, and the writing life. Applications are open now for their 12th season (starting February 2020).
I was matched with Cori Bratby-Rudd, a queer LA-based writer. She's the co-founder of Influx Collectiv(e)'s Queer Poetry Reading Series and received her MFA in Creative Writing from California Institute of the Arts. Cori was nominated as one of Lambda Literary's 2018 Emerging Writers. And this was all before we were even matched up. She's a powerhouse!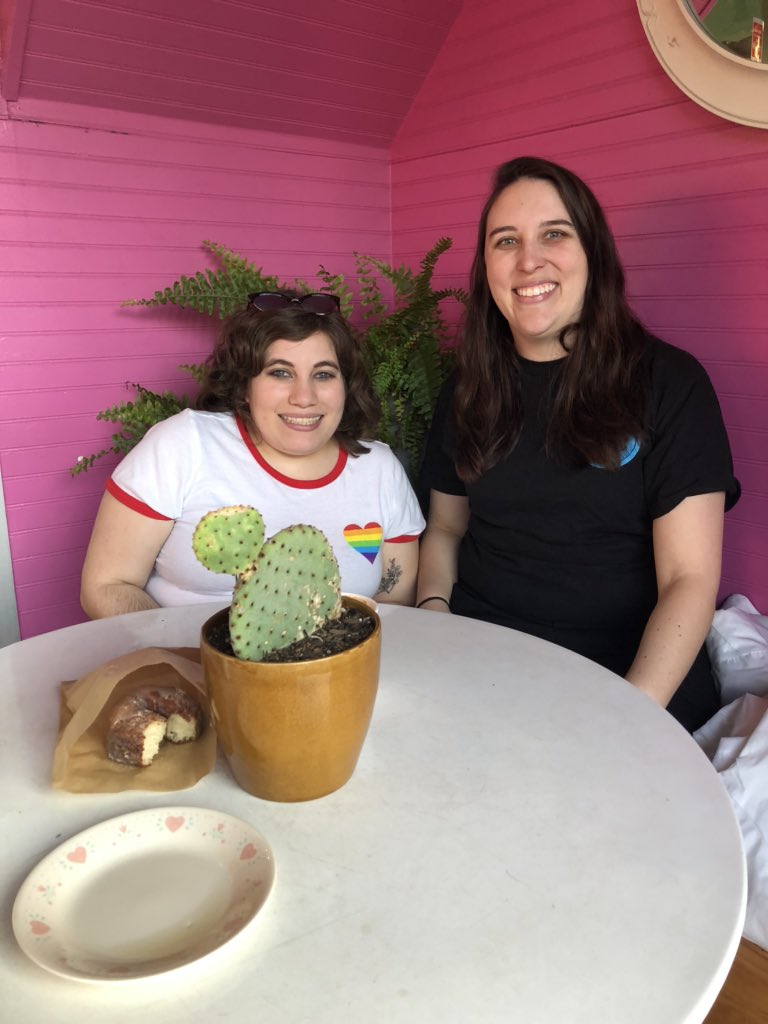 As Cori's poetry mentor, I read through her completed manuscript Dis/owned, which was a semi-finalist for YesYes Book's 2019 Pamet River Prize. We discussed writing queerness and chronic pain, how to find a good fit for your writing, revision, rejection, publication contracts, and the writing life. Although I can't make it out to AWP 2019 in Texas, I was in LA visiting family this winter and met up with Cori. It was great to connect in person and say farewell to the "official" mentorship. But I'm sure we'll keep in touch, and I can't wait to see her writing journey. I just know that Cori's manuscript will end up somewhere great!
Here are more details on AWP's mentorship program:
The Fall session begins each September and consists of six modules over a three-month period, concluding mid-December.
The Spring session begins each February and consists of six modules over a three-month period, concluding mid-May.
Mentor applications are accepted year-round.
If you're looking for a mentor, apply to be a mentee.
There is no charge to apply and no fee for the program.
If you're thinking of applying, go for it! It's an incredible opportunity to give back to emerging writers and to be paired up with published authors.