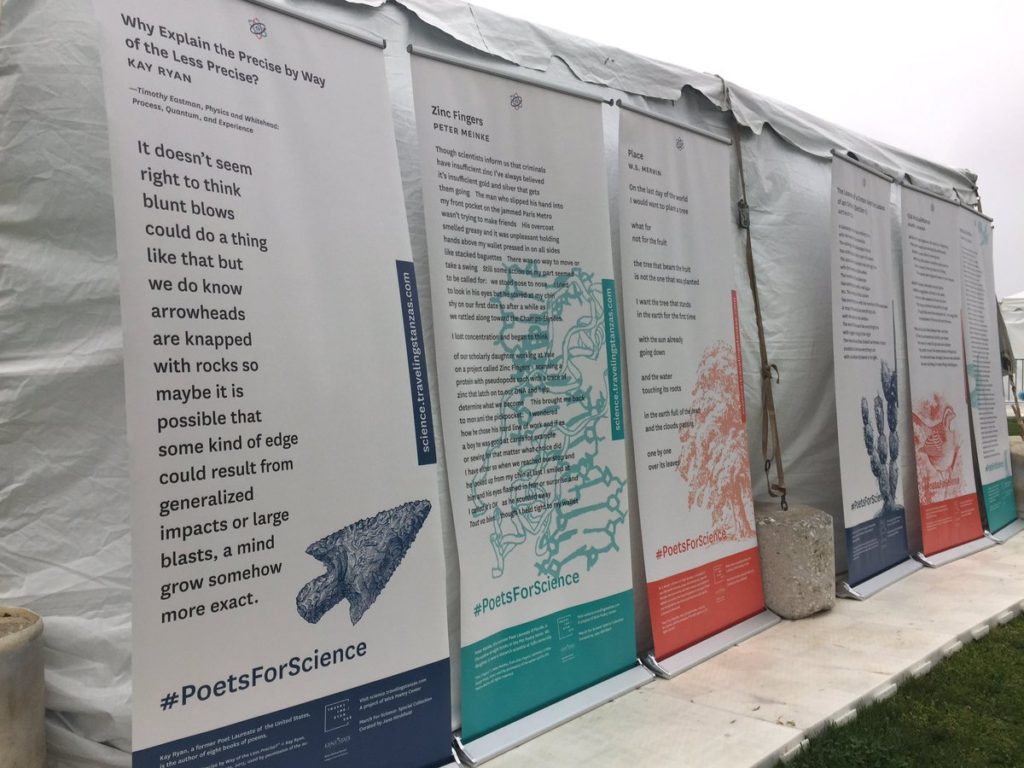 I had a fantastic time bringing poetry to scientists and the public during today's Science March in Washington, D.C.
Leading a poetry teach-in for those who write and those who never knew poetry could be science-themed was so fulfilling. And even though it was pouring rain, the weather brought more people into our tent, who ultimately took up a pen and paper to try erasure, writing about insects, or personifying nature, storms, or planets. I'd estimate about 200 people came through the Poets for Science tent during our poetry teach-ins.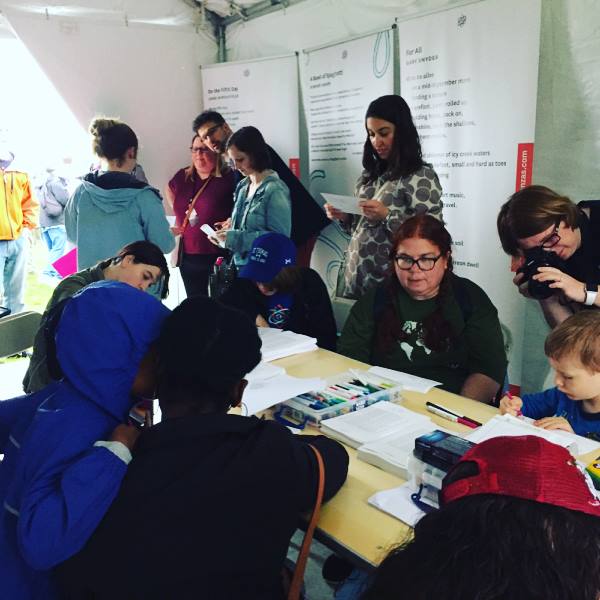 I want to thank Jane Hirshfield for coming up with this incredible idea, Split This Rock and Sarah Browning for recommending me as one of the workshop leaders, the Wick Poetry Center for their great staff and banners, and all the local poets who led workshops and made this such an incredible event! This was a great space where we made connections between science and poetry — because, truly, the two go hand-in-hand. They are intertwined.
Science is full of images, minute details, precision. And so is poetry. They are both vivid, raw representations of our natural world.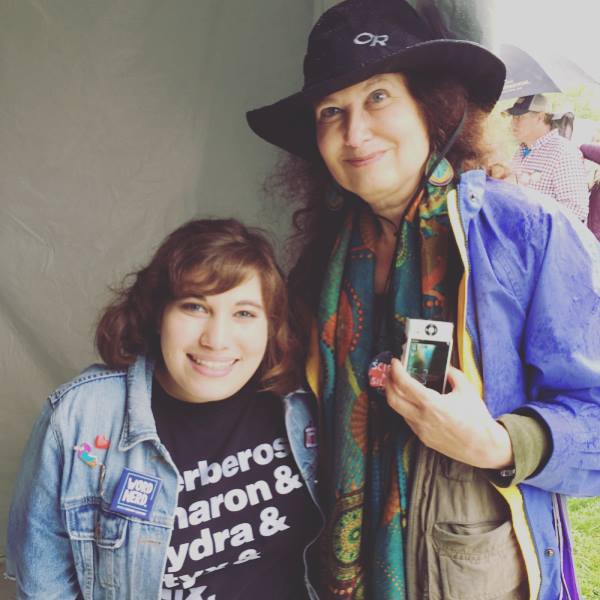 For those who couldn't make it to the Science March or our tent, here are the workshops and poetry banners. Keep writing.