I was so happy to receive an email from Sam Tetangco to join an LGBTQ writers roundtable for the Plume: a writer's podcast, which she co-hosts. I met Sam when we both served on AWP's LGBTQ Writers Caucus in 2019. She served as the President and I was, surprise, the communications officer. It was a whirlwind of a year, trying to figure out how to serve our community virtually (before we all had to learn about that during the pandemic), planning the caucus meeting and a queer gathering for #AWP19.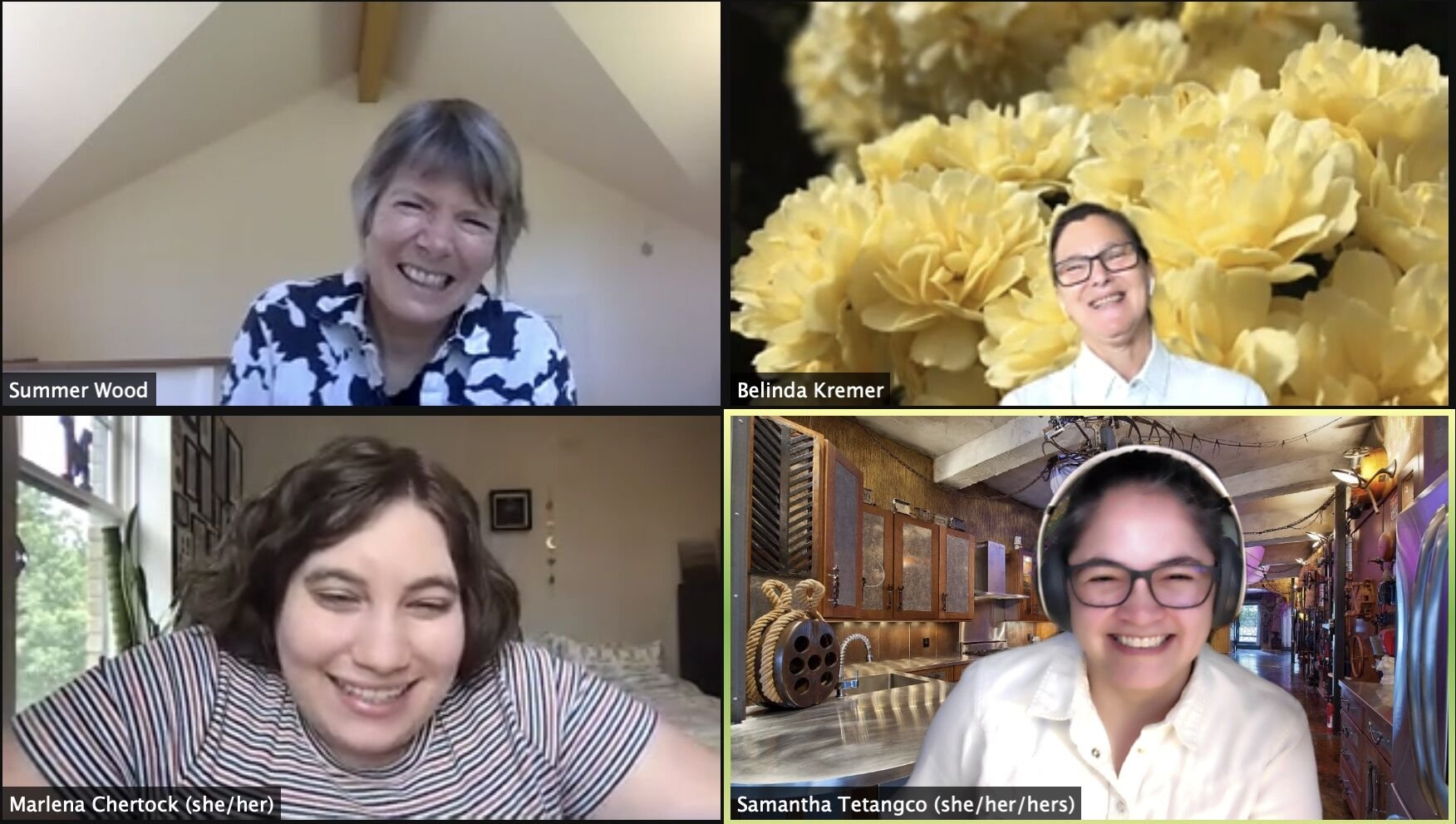 Plume is a space for women and non-binary writers. Each month they feature a successful woman or nonbinary writer.
Being among other queer women writers on the podcast, Belinda Kremer and Summer Wood, was so fulfilling. Belinda and Summer were so gracious, welcoming, and full of wonderful writing advice — so be sure to listen to the episode. Belinda is also the Poetry Editor for Confrontation Literary Magazine, which opens up for submissions in August!