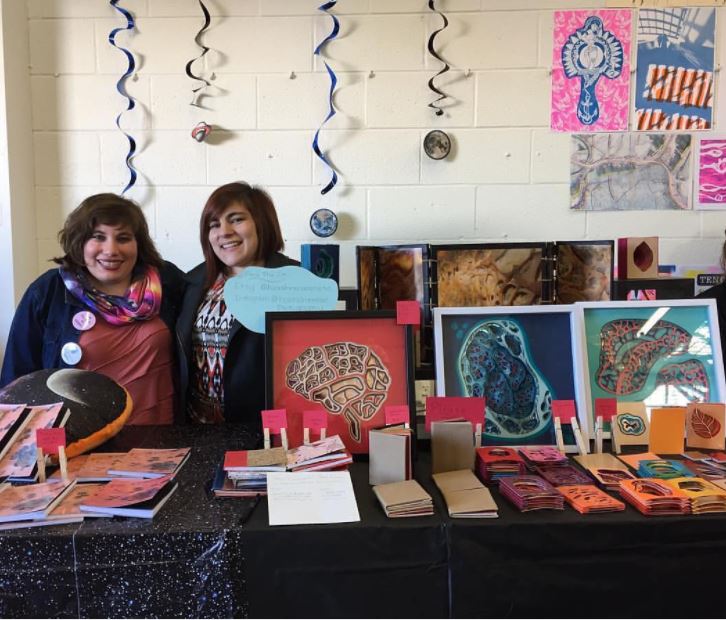 This weekend, Sunday, November 5, I'll be tabling with my sister again at the second annual D.C. Art Book Fair from 12-5 p.m at the National Museum of Women in the Arts. It's free to enter!
I'll be selling and signing copies of Crumb-sized and Hannah will be selling her Bodies Adapt creations.
Last year, there were dozens of local and national artists and bookmakers selling zines, comics, paintings, poetry, pins, posters, and more! It was really amazing to see the diverse types of art and books at the show. It's one you don't want to miss.