I love podcasts. That's something you hear a lot in the city, especially as a commuter. Podcasts can make your commute more enjoyable, even amidst the declining craziness of the Metro.
I also love radio, but in the underground tunnels with spotty service, it's hard to get a clear signal. So over the years, my podcast collection has grown to dozens and dozens of shows. Some are about science (I'm a nerd), writing, news, and others are audio dramas or serialized scary stories. It's weird to me that I can listen to audio horror since I'm such a weenie when it comes to scary movies — those jump cuts and the creeping music get me every time. But something about listening and being able to pause helps.
I wanted to share my favorite shows with you. This is not a complete list, just a few of the great podcasts that I've happened upon or took a friend's advice to start.
1. STEM podcasts
Clearly, I'm a science nerd. Even more so, I'm obsessed with space. So I have a ton of podcasts focusing on science, space, and nature that I cycle between.
Prepare to laugh out loud and snort in public if you listen to this podcast around others. Mortified never fails to lift my mood and get me smiling. The episodes range from 10-30 minutes, and feature adults reading their childhood diaries, journals, and classroom notes out loud in front of a room of strangers. It is absolutely hilarious. Fun fact: I submitted some terrible teen poetry to them during one of their calls and won the "Stephen Patrick Morrissey Award for Writing Totally Depressing Shit." The podcast also hosts live shows.
One podcast that has already captured my full attention is a partnership between The Washington Post and APM Reports. This podcast hopes to help celebrate and cover the opening of the Smithsonian's National Museum of African American History and Culture, which opens on Friday, September 23, 2016. Every week, the podcast will explore photos and objects almost lost to history that show the history of blacks in America. The first episode tells the story behind a photo of Miriam Mann, who was hired as one of NASA's first human computers. The work of these human computers helped get astronauts into space and to the moon. The story of these black women computers will be shown in a film called "Hidden Figures" in January. I'm looking forward to hearing more about these stories and historical objects.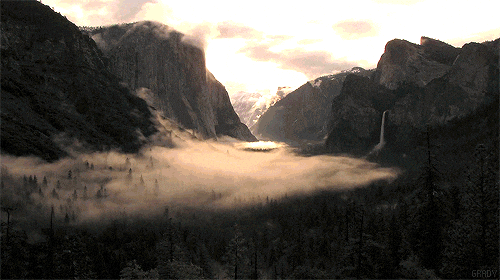 Appalachia is a region I haven't explored at all — a whole place within my state and surrounding ones that I hadn't even learned about in school. Inside Appalachia, produced by West Virginia Public Broadcasting, destroys your stereotypes of the people who grew up and live there. Especially their hip hop episode, which is what got me hooked. Jessica Lilly explores the region's rich history, food, music, and culture.
This is not your typical financial advice podcast. Gaby Dunn is not a financial expert. She's freaked out by money and tries to get people to talk about something nobody ever talks about — like how much they make. I've just recently started listening to this podcast, and it's already filled with moments of knowledge, surprise, dread, and more.
Alex Laughlin did the thing and started a podcast that inspires you to take control of your life and #dothething. The Ladycast offers conversations with women who are doing amazing things with their lives, from starting their own businesses, career transitions, to owning their (side) hustles. Great advice from awesome ladies! A good episode to start with is Alex's chat with author and blogger Emma Gannon.
This is such a cool podcast, especially if you love learning how things are made. In Song Exploder, through Radiotopia, musicians take apart their songs and tell the story of how they were created. Hrishikesh Hirway either has an extremely diverse taste in music or is super connected to the music scene — probably both. Artists include Björk, Chet Faker, Carly Rae Jepsen, Sylvan Esso, and more. One of my favorites is the episode where Jeremy Zuckerman explains how he composed music for Avatar and the Legend of Korra.
8. Audio dramas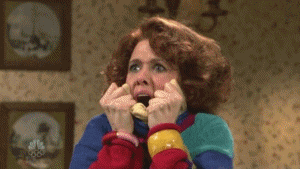 Switching gears, these next few podcasts are audio dramas or serialized stories. Some are horror, thriller, or mystery, others are a mix of humor and sci-fi. There's so many great audio drama podcasts, so I'm going to include a few of my faves.
The Bright Sessions: A science fiction audio drama about people in therapy. But these patients aren't typical — they all have supernatural abilities. Creator Lauren Shippen documents their sessions and delves deeper into the background of their therapist, Dr. Bright.
The Black Tapes: Do you believe? The Black Tapes, from Pacific Northwest Stories and Minnow Beats Whale, hosted by Alex Reagan, is one journalist's search for truth, Dr. Richard Strand's mysterious past, and the literal and figurative ghosts that haunt them through every episode. Warning: some episodes are likely to give you nightmares.
Limetown: From Two-Up Productions, Limetown follows journalist Lia Haddock as she investigates the infamous disappearance of a doomed research facility and an entire town full of people.
And there's so many more. Have any suggestions? Let me know!