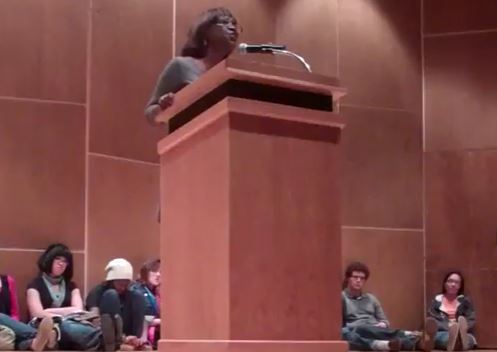 By Marlena Chertock
First published in The Writers' Bloc.
Poet Patricia Smith realizes the power language has to transport you from one place to a better place. That is one reason she taught poetry to a sixth grade class in Florida, to students whose parents had died or were dying from AIDS.
That is also why the writer of six books of poetry started writing poems about Hurricane Katrina in her "Blood Dazzler" collection, Smith said during a Writers Here and Now reading on Wednesday, Oct. 26.
Smith wanted to make Hurricane Katrina as detailed and accessible to readers as possible.
"The majority of people experienced Katrina as I did, through a computer screen."
Continue reading A teller of all stories: Patricia Smith reads poems about Hurricane Katrina