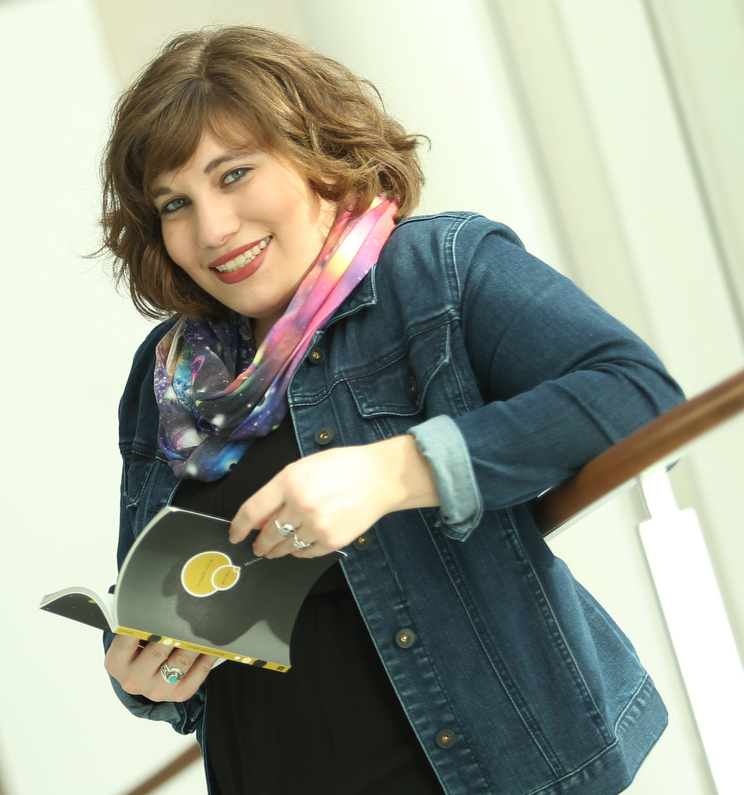 Marlena Chertock is a digital storyteller, journalist, writer, and editor.
Marlena has two books of poetry, Crumb-sized (Unnamed Press, 2017) and On that one-way trip to Mars (Bottlecap Press, 2016).
Marlena writes freelance articles on various topics, including green energy, bringing solar power in developing countries, and the power crisis in Puerto Rico after Hurricane Maria. She is the Digital Content Specialist at the Society for Science & the Public, where she constantly learns from incredible scientists, manages the website, crafts email newsletters, and blogs. She also serves as the Communications Coordinator for the LGBTQ Writers Caucus and is on the planning committee for OutWrite.
Marlena regularly moderates or speaks on panels at literary conferences and festivals, serves as a judge or reviewer of creative writing for contests, and reads her own work at open mics and reading series. When not writing, she's reading sci-fi comics and rewatching Kiki's Delivery Service.
Her poetry and prose has appeared in Breath & Shadow, The Deaf Poets Society, Paper Darts, Rogue Agent, Wordgathering, and more. Her articles have appeared in The Washington Post, Marketplace, Electrical Contractor Magazine, News21, WTOP, and more.