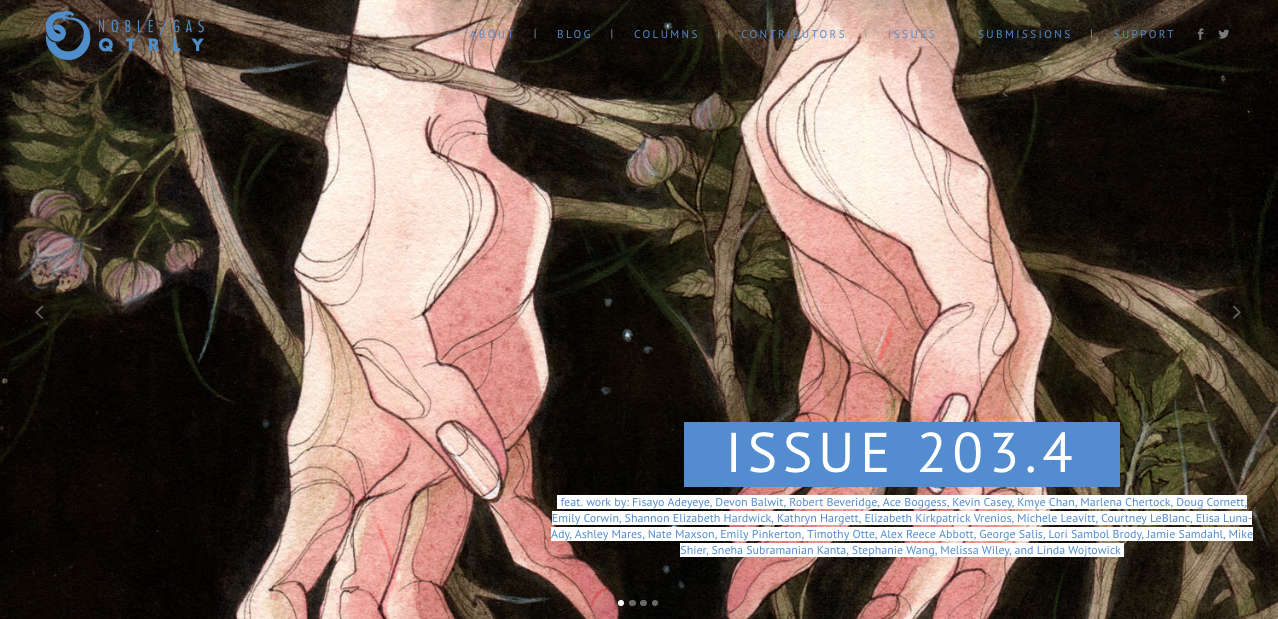 Noble/Gas Quarterly published three of my poems today in their 203.4 issue. I'm honored to be included with so many other great writers.
"Application to NASA" is a retelling of my previous poem "On that one-way trip to Mars." It's my way of calling NASA out for its height restrictions, of blaming my bone disorder from keeping me from the stars (even though I didn't actually major in a STEM field or take any path to flight school). These poems are my version of reckoning with the limitations my body and imperfect bones place on me.
"I am rotting log of wood" uses natural imagery from forests and trees as another way to understand my body. Trees are often seen as strong, immovable — but cut inside and you'll see rings with more information. Tree rings show times of drought, temperature, moisture in the atmosphere, and growth the tree endured. I've always felt a connection and respect for trees. So I used an extended metaphor of a rotting log of wood as my cartilage-deficient body in a forest full of able-bodies.
"Harriet Tubman was disabled" tries to do justice to the amazing Harriet Tubman. Not only did she lead over 300 slaves to freedom, but she did so with a traumatic head injury. This is something we don't learn when reading history books about her story. I actively work to keep disabled/chronic/invisible illness voices from being erased. This poem is one of my attempts.
Read the full 203.4 issue here.