I love summer for countless reasons. There's more time to lounge and read, the days grow longer, my birthday falls in the summer. My spirits are always higher in this season — something about the warmth of the sun on my skin, the fireflies lighting up the night.
When I was a kid, summer vacation also meant summer reading, great for an avid reader like me! That's stayed constant in my life even after school. I've already read lots of books this summer, and plan to finish more.
Also, this summer is jam-packed with poetry readings and literary festivals. Here are some upcoming events that I'm super excited about:
•  July 28: I'm a featured reader at The Deaf Poets Society's reading at Bards Alley in Vienna, Va. at 7 p.m. Bards Alley is a brand-new bookstore in the DMV area, and the DPS literary journal has been doing incredible work at offering a space for D/deaf/disabled writers and artists. There are going to be incredible readers, like Camisha Jones, so make sure to come to this one.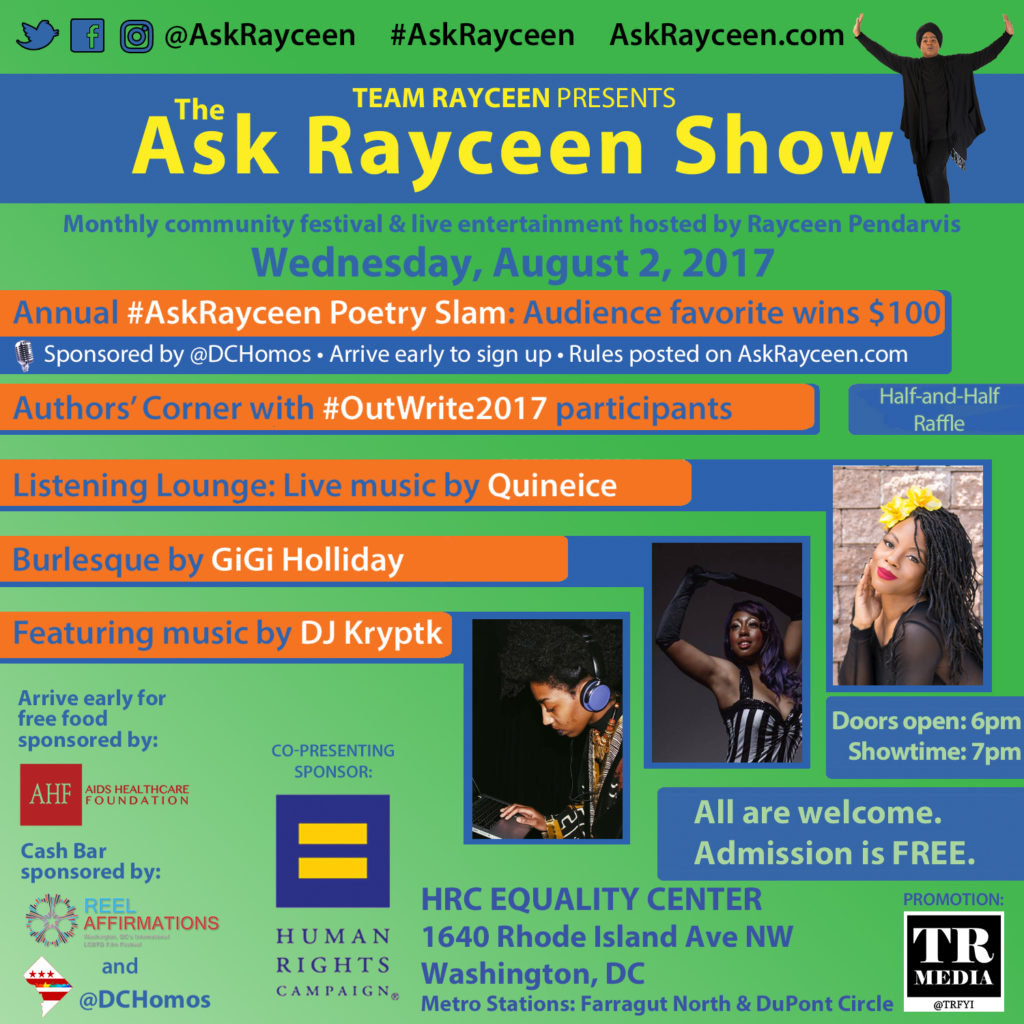 • August 2: As a part of The Ask Rayceen Show, I'm participating in the Authors' Corner with OutWrite 2017 panelists at the Human Rights Campaign at 7 p.m. There will also be live music, poetry readings, and a burlesque performance.
•  OutWrite 2017, August 5: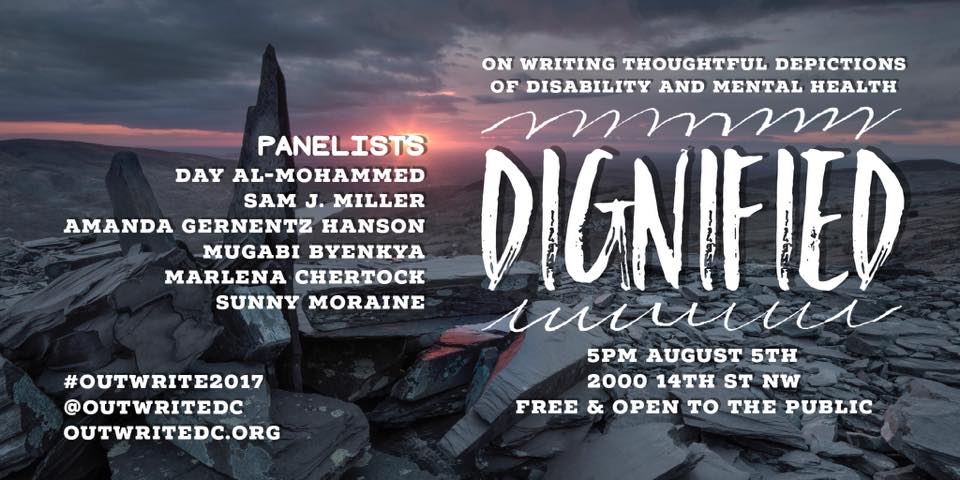 Hope to see you at some (or all!) of these events! Happy summer (reading)!