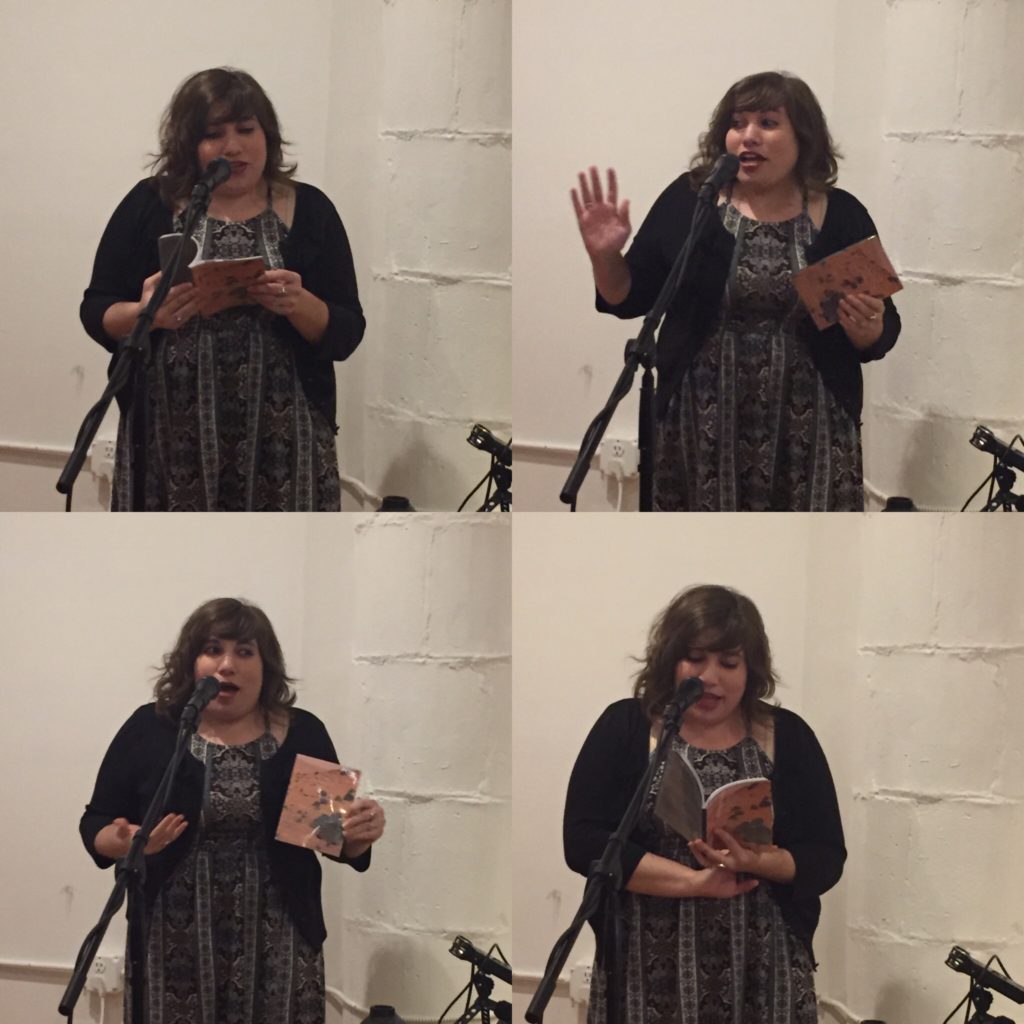 Earlier this month I ventured up to the Big Apple for a poetry reading. I was invited to read with several other Bottlecap Press authors at Berl's Poetry Shop in Brooklyn. It's an adorable small bookstore filled with great collections of poetry — you should check it out!
When you're published by a small press, you get opportunities to actually meet the other authors in their collection. It was really special to meet and read with these great writers. I hope to read with them again soon.
I got a whole new set of reactions than in D.C. when I read from "On that one-way trip to Mars." I asked who would go to space if they could, and everyone in the audience raised their hands. They listened attentively and laughed during humorous poems.
Thanks Berl's Poetry founders, Jared White and Farrah Field, and Bottlecap Press for making the event happen! It's always great to hear poetry aloud after reading it on my own — poems can really take on a new life when it's spoken and performed among others.