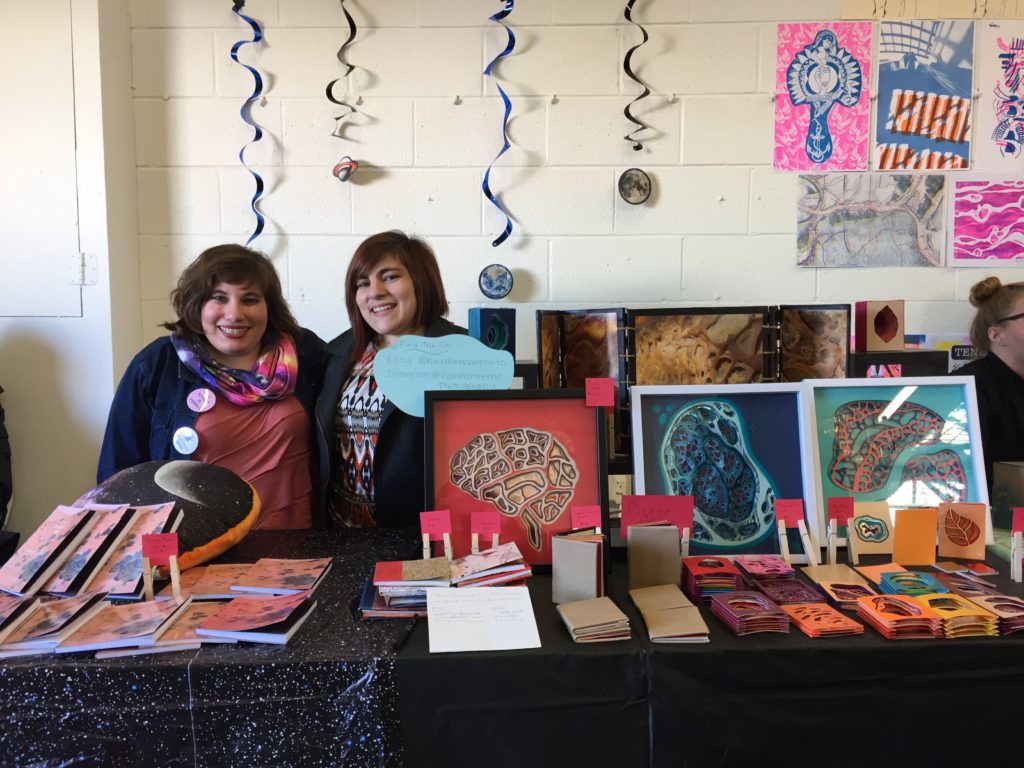 Last weekend, my sister Hannah and I tabled at the first ever D.C. Art Book Fair at Lab 1270 in Washington, D.C. We were so grateful and excited to be a part of the first fair!
The other tablers were diverse and talented. They sold handmade art, books, comics, feminist zines, poetry, posters of reimagined cartoon characters from the Rugrats and Hey Arnold, pins, patches, and more. Each table was unique and one tabler (Lenora Yerkes) even set up a lounge space to read, chat, or browse her art.
Hannah sold quite a few journals and a large-format handcut brain (pictured above with a red background). I also sold a few copies of "On that one-way trip to Mars."
If you couldn't make it out to the fair, you can view and purchase Hannah's work on Etsy. She also commissions pieces for any style, color, and size you want. You can always purchase my book here.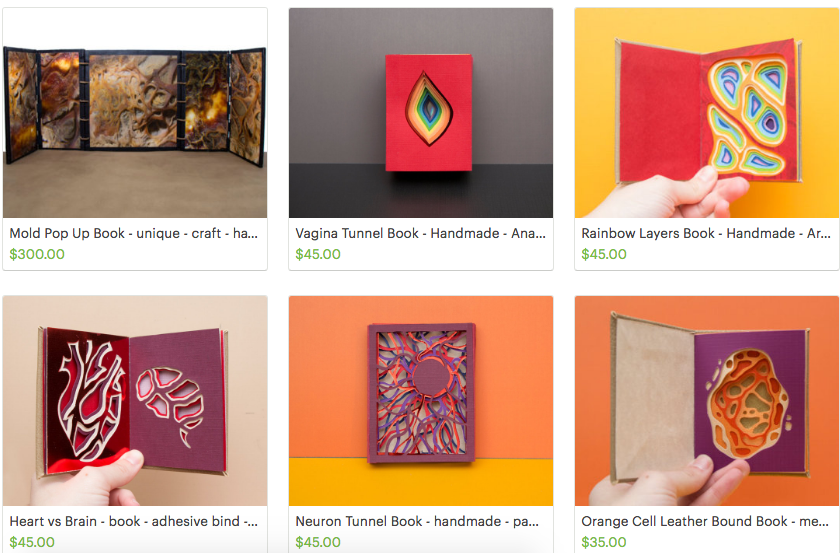 About 1,000 people showed up for the fair, which was way larger than any crowd I was imagining! It was amazing to see people in D.C. gathering for such an eclectic mix of books and art — it definitely seemed more like something you would find in New York, Philly, or Baltimore. But this happened in D.C. — and everyone attending seemed to wander, linger, and enjoy.
I can't wait for the next D.C. Art Book Fair!