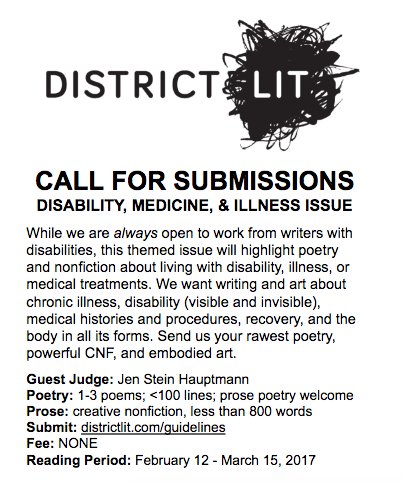 District Lit is currently accepting poetry and creative nonfiction for our themed issue on Disability, Medicine, and Illness. We have Jen Stein Hauptmann, Assistant Editor at Rogue Agent, as a guest judge reading for this issue.
While District Lit is always open to work from writers with disabilities, this themed issue will highlight poetry and nonfiction about living with disability, illness, or medical treatments. We want writing and art about chronic illness, disability (visible and invisible), medical histories and procedures, recovery, and the body in all its forms. Send us your rawest poetry, powerful CNF, and embodied art.
The deadline is March 15, 2017.