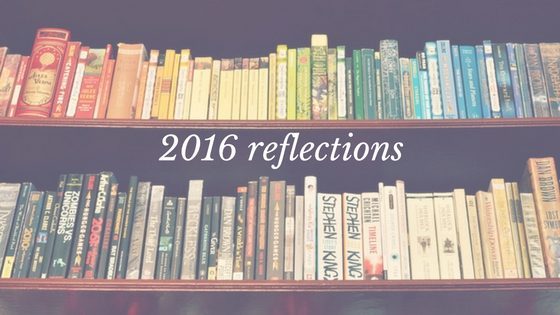 Some 2016 accomplishments I'm proud of:
Bottlecap Press published my book On that one-way trip to Mars.
More of my disability-themed poetry was published. Thanks The Deaf Poets Society, Noble/Gas Quarterly, The Fem, Wordgathering, Words Dance, and others.
I got to talk to so many amazing young scientists and women in STEM for stories with Society for Science & the Public. I'm so glad they're the future.
Tabling with my sister Hannah Chertock at the first-ever @dcartbookfair was so much fun. We sold our art, and met amazing writers/artists.
I discussed poetry and diversity in literary magazines on panels at Split This Rock's poetry festival and the Frostburg Indie Lit Fest.
My panel was accepted for AWP 2017. Excited to have conversations about building inclusive communities in publishing and literature.
I read poetry in NYC at Berl's Poetry Shop for a Bottlecap Press featured reading. It's great to meet poet friends in new places.
I got an LGBT short story published by Paper Darts. So happy it found a great home.
The first of my Forecast stories, detailing various eco-futures, was published by OMNI Reboot.
Moonsick Magazine published my short story on migrants, based on a heartbreaking episode of Story Corps.
In 2016, I got 13 poems and 5 stories published. I'm so grateful to each and every one of the online and print magazines that accepted my writing, and that rejected me. My writing has grown from each rejection — and I can't wait to submit more, hopefully get more acceptances, and probably more rejections, along the way.
Here's to 2017. To submitting more writing, supporting each other, and speaking up loudly! Happy New Year!